Private Label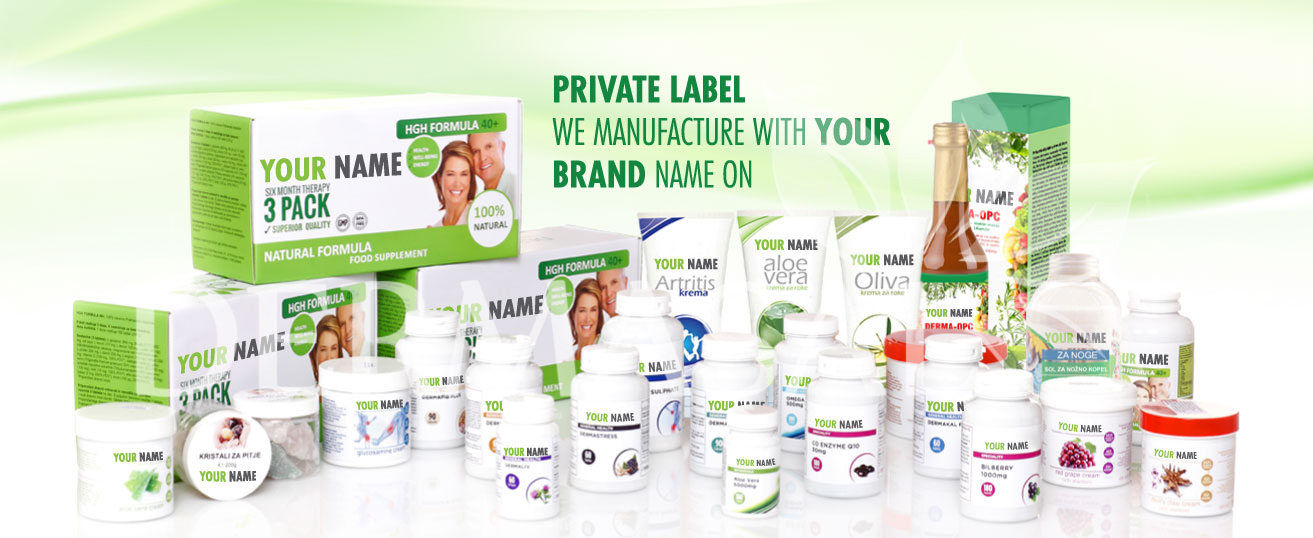 Our expertise comes from the experience!
We have the capability for
private labeling supplements
, bottling, shipping, We know how important your brand is and we can help you Provide custom solution for your business.
Our Other Benefits are:
- By Contacting us You Will be able to the things you can not do with other companies Such as HAVING lower minimums.
- With branding your own company and the
Private Label Supplement
market using DERMASAL products, you can become a top 10 competitor
- We follow all GMP Guidelines to ensur the safest and most accurate product for you and your Customers
- We assist you and getting your custom formula developed
- Our designers and printing systems Will help you with the Private Labeling of your product and your brand
So if you are looking for a nutritional supplement manufacturer, with the experience and knowledge to support Each step of Developing your brand
PLEASE CONTACT US
. We can offer support services than many other manufacturers! We Help You Build and Grow a Successful Business.
1. YOU CHOOSE THE PRODUCT YOU
WANT TO HAVE

2. YOU SEND US DESIGN OF THE LABEL.
OR WE MAKE YOU DESIGN.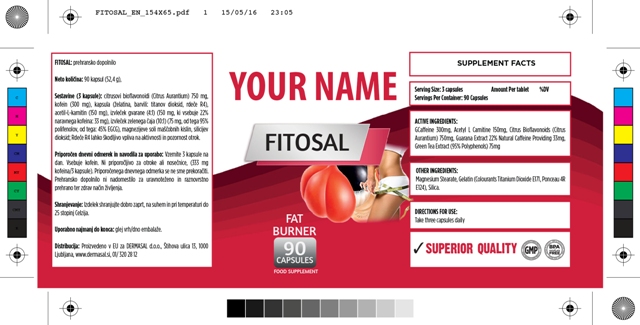 3. WE PRODUCE YOU THE PRODUCT.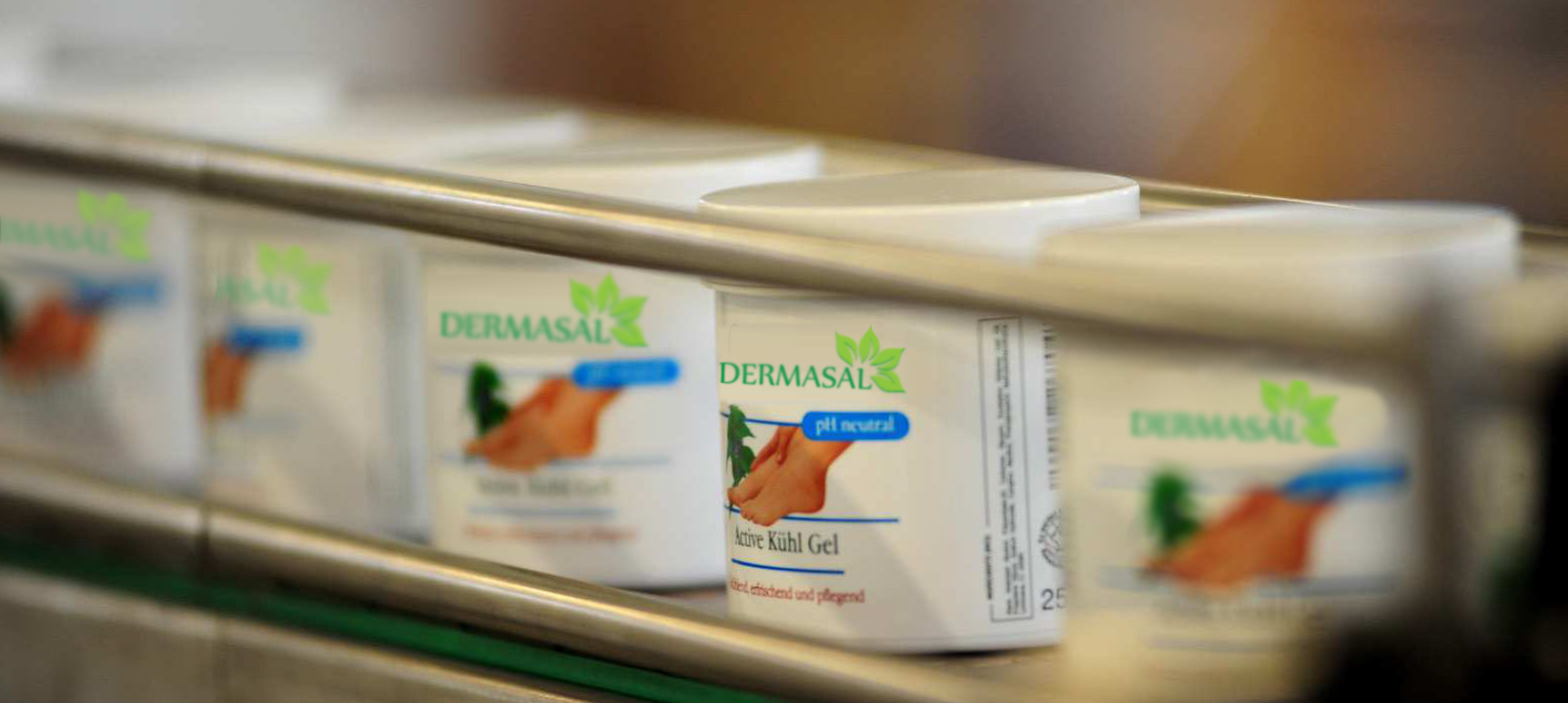 4. WE SEND YOU FINISHED PRODUCTS THAT YOU
GIVE Directly ON SHELF FROM THE BOX.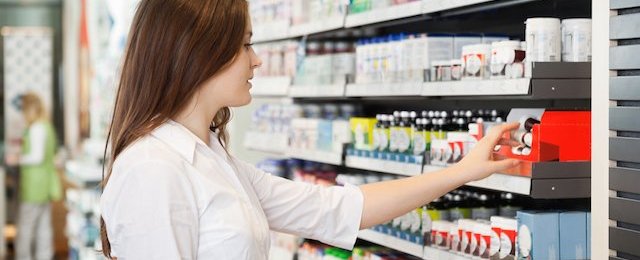 We can make you 'Own Label' or 'Private Label' supplement and supply Both large and small Retailers throughout the world.

All our products are manufactured at factory to highest standards and the Principles and Guidelines of the Good Manufacturing Practice (GMP). You can be assured of a quality product HELPS That elevate your brand.

As a trusted vitamin and supplement manufacturer, Dermasal is here to help you with the development of your brand and we have an easy and straightforward approach to your private label vitamin Requirements page.

Our in-house design team has a range of design templates That simplify the custom label process and make the transition from order to delivery as quick as Possible.

Our approach to Private Labelling is to present custom solutions That fit the diverse needs of your business, offering you full control of your brand every step of the way. We accept Both large and small orders to suit your budget and Requirements page.

We know how important your brand is to you Which is Why We Can Also Provide Customers with a tailor-made bespoke design service helping you get the most from your private label vitamins.

Contact us today to Discuss Your Private Label Requirements and see just how easy our solutions are to help drive your business to the next level.
SOME OF THE PRODUCTS WE CAN MAKE YOU. ALSO WE
DO PRODUCTS ON YOUR DEMAND AND YOUR FOMULATION.



Dietary Supplements:


5 HTP 100 mg and a tablet

AAKG 2: 1 1000mg tablets
AAKG 500mg Capsule
Acai Berry 1000mg Capsule
Acetyl-L-Carnitine 500mg Capsule
Acetyl-L-Carnitine 500mg (Coated) into tablets
Acidophilus 500million CFU into tablets
African Mango 1200mg The Tablet
Aloe Vera 6000mg tablets
Alpha Lipoic Acid 250mg Capsule
Apple Cider Vinegar 35% 400mg Capsule
Ascorbic Acid (vitamin C) and the Powder
AZ Multi Vitamins & Minerals into tablets
BCAA 2: 1: 1 500mg Capsule
Beta alanine 1000mg into tablets
Beta alanine 500mg Capsule
bilberry Extract 1000mg Capsule
Black Soy Bean 1000mg Capsule
Black Soy Bean 1000mg
Green Coffee Bean 1000mg Capsule
Borage Oil 500mg / STARFLOWER Oil
Breath Fresheners and Tablet
Bromelain 350mg capsule
Caffeine 200mg capsule
Caffeine 200mg and tablets
Calcium 400mg
Magnesium 200mg and tablets
Calcium 400mg
Magnesium 200mg The Tablet
Capsicum 1000mg capsule
carb Blocker Capsule
Celadrin 500mg Capsule
Childrens chewable Multi Vitamins The Tablet
childrens chewable AZ Multi Vit & Min
Chilli Burner Capsule
Chitosan 250mg Tablet
Chromium 200mcg into tablets
Cinnamon 2000mg into tablets
Citrulline Malate 1000mg into tablets
Citrulline Malate 500mg Capsule
Co Enzyme Q10 100mg Capsule
Co Enzyme Q10 300mg Capsule
Co Enzyme Q10 30 mg softgel
Cod Liver Oil 1000mg softgel
Cod Liver Oil 550mg softgel
conjugated Linoleic Acid 1000mg softgel
Cranberry 5000mg tablets
Cranberry 5000mg V Capsule
Creatine 1000mg into tablets
Creatine 750mg Capsule
Creatine Ethyl Ester 500mg Capsule
Creatine gluconate 500mg Capsule
Creatine HCL 500mg Capsule
Creatine Mono 500mg
Caffeine 100mg Capsule
Creatine monohydrate Capsule 500mg
creatine pyruvate 500mg capsule
30 Day Detox Capsule
Evening Primrose Oil 1000mg Softgel
Evening Primrose Oil Softgel 500mg
Energis Vitamin Complex Capsule
Fenugreek 1000mg tablets and
Fibre Plus (Detox and Cleanse) Capsule
Fish Oil 1000mg 18/12 Softgel
Fish Oil 1000mg 33/22 softgel
Fish Oil 1000mg 50/25 softgel
Fish Oil softgel 500mg 18/12
Fish Oils 3, 6 & 9 softgel 1000mg
Flaxseed Oil 1000mg softgel
Folica Acid 400mcg into tablets
Garlic 2mg (odorless) softgel
Garlic 5000mg Capsule
Garlic 500mg Capsule
Ginger 12000mg The Tablet
ginkgo biloba 3000mg
Ginseng 1000mg The Tablet
ginkgo biloba 6000mg The Tablet

Glucosamine Sulphate 2KCL
Marine Chondroitin Sulphate Capsule

Glucosamine Sulphate 1000mg Capsule 2KCL

Glucosamine Sulphate 2KCL 1000mg tablets
Glucosamine Sulphate 2KCL 1500mg tablets
Glucosamine Sulphate 2KCL 500mg tablets
Glucosamine Sulphate 2KCL 500mg
Marine Collagen 400mg tablets
Glucosamine Sulphate 2KCL 500mg,
Marine Chondroitin Sulphate 100mg
MSM 100mg Tablets
Goji Berry 2000mg tablets
Grapeseed Extract 50mg into tablets
Green Coffee 1000mg
Raspberry ketones 100mg Capsule
Green Coffee Bean 1000mg Capsule
Green Coffee Bean 6000mg Capsule
Green Shell Mussel 500mg Capsule
Green Tea 850 mg Capsule
Green Tea Extract 450mg
Guarana 2000mg The Tablet
Hair Skin and Nail Complex Capsule
Healthy Hair Formula Capsule
HMB 500mg capsule
Hyaluronic Acid 50mg Capsule
Iron 14mg The tablets
Kelp 600mg Capsule
Konjac Fibre 500mg Capsule
Korean Ginseng 1300mg tablets
L-Arginine 500mg Capsule
Lecithin 1200mg Softgel
L-Glutamine 1000mg into tablets
L-Glutamine 850 mg Capsule
L-lysine 1000mg tablets
L-taurine 600mg Capsule
Lutein 10mg Capsule
Maca 500mg and tablets
Magnesium 100mg and tablets
Maqui Berry 2000mg tablets
Marine Collagen 400mg Capsule
BCAA & Glutamine 1000mg tablets
Metabolism Formula Capsule
MSM 1000mg The Tablet
Multi Vitamins and the Tablet
Plant Sterols 400mg Capsule
Plant Sterols 800 mg tablets
Pomegranate 250mg and tablets
Probiotic and FOS and The tablets
Psyllium Husk 500mg Capsule
Raspberry ketones 100mg capsule
of Raspberry Thermo 1000mg capsule
Red Clover 1000mg tablets
Rosehip 2000mg Capsule
Royal Jelly 750mg tablets and
Selenium 200mcg & ACE into tablets
Siberian Ginseng 1000mg tablets
Soya lsoflavones 400mg Capsule
Spirulina 500mg capsule and
Tan tablets The Tablet
T-Burn RH. Capsule
Vegetarian Glucosamine 750 HCl Capsule
Vitamin B Complex Tablet
Vitamin B12 250mcg and a tablet
Vitamin B12 1000mcg Sublingual into tablets
Vitamin B6 50mg into tablets
Vitamin C 1000mg tablets
Vitamin C 1000mg & Rosehip 20mg
Bioflavanoids 20mg into tablets
Vitamin C 500mg With Rosehip Capsule
Vitamin D2 400iu The Tablet
Vitamin D3 2000iu The Tablet
Vitamin D3 5000iu into tablets
Vitamin E 400iu (Synthetic) Softgel
White Kidney Bean Extract 5000mg Capsule
Zinc 15mg tablets into
Zinc gluconate 50 mg tablets
Zinc, Magnesium & Vitamin B6 into tablets
Zinc, Magnesium & Vitamin B6 Capsule
Acai Powder (Freeze Dried), Raw organic
acerola powder (Freeze Dried) organic
acerola Powder organic
Aflalfa Seeds organic
agave syrup 370 ml Raw organic
Agave Syrup organic
Alfalfa Leaf Powder
Almond Flour organic
almonds - Valencia organic
Amaranth organic
Apricot - Kernel Powder organic
apricot kernels (Bitter) Raw organic
apricots organic
Arjuna powder organic
Aronia Berries organic
Aronia Powder organic
Ashwagandha Powder organic
astragalus, Raw
Atractylodes powder organic
Baheda powder organic
Banana Chips organic
Banana Flakes organic
Banana Powder organic
Baobab Fruit Powder organic
Barley Grass Powder organic
Barley Grass, wheatgrass) organic
Bee Pollen powder organic
Blueberry Powder organic
Brahmi Powder organic
Brazil Nuts organic
Buckwheat organic
Bulgur organic
Cacao Beans (Raw & Criollo) organic
Cacao Butter (Raw & Criollo) organic
Cacao Liquor (Criollo) Raw organic
Cacao Nibs (Raw & Criollo) organic
Cacao Powder (Raw & Criollo) organic
Camu Camu Powder organic
Cane Sugar organic
Canihua organic
Carob powder organic
Cashews organic
Cat's Claw powder
Catuaba
Chaga Mushroom Powder
Chia powder
Chia Seeds organic
chlorella powder organic
Chlorella Tablets - 500 mg of organic
Cinnamon Powder organic
Coconut Chips, Raw organic
Coconut Oil (Extra Vierge - 1700ml), organic
Coconut Oil (Extra Vierge - 330ml), organic
Coconut Oil (Extra Vierge - 565ml), organic
Coconut Palm Sugar organic
Coconut Powder organic
Coconut Sugar organic
Cordyceps powder organic
Cranberries - Apple Juice organic
Cranberries - Cane Sugar organic
Turmeric powder organic
Dates - Pieces of organic
Dong Quai Powder organic
Dried cultivated Blueberries organic
Dried Wild Blueberries organic
Figs organic
Flax Seeds - Broken organic
Flax Seeds - Brown organic
Flax Seeds - Golden organic
Flax Seeds - milled organic
Fo-Ti ( He Shou Wu) Powder organic
Ginkgo biloba leaf Powder
Ginseng Powder (Korean Panax) organic
Goji Berries organic
Goji Powder organic
Gotu kola powder
Green Mix (Chlorella, Spirulina, Barley Grass,
wheatgrass) organic
groundnut Kernels organic
Guarana Powder organic
Gynostemma Powder organic
hazelnuts - Brown organic
Hemp protein - 30% organic
Hemp protein - 50% of the organic
Hemp Seed Oil organic
hemp seeds Hulled, Raw organic
Himalayan Pink Crystal Salt (fine), Raw
Himalayan Salt - Pink
Horny Goat Weeds Powder, Raw organic
Hulled Hemp Seeds organic
Inca Berries organic
Irish Moss, Raw organic
Kale powder organic
Kelp Powder
Lucuma Powder organic
Maca Powder organic
Macaccino powder (Maca 10% Cacao powder
70%, Coconut sugar 20%), organic
Macadamia organic
Maiitake Powder
Mango, Raw organic
Maple Syrup organic
Maqui Powder organic
Mesquite
Milk Powder - 25.1% organic
Moringa Powder organic
MSM Powder
Mucuna pruriens Powder organic
Muira puama Powder
Mulberries organic
Neem Powder organic
Palm Sugar organic
Passion Fruit Powder
pea protein organic
pea protein powder organic
Pecan Halves, Raw organic
plums organic
Psyllium Husk Powder organic
Pumpkin Seeds - GWS AA organic
Purple Corn Flour, Raw organic
Purple Corn Powder organic
Quinoa - Black organic
Quinoa - Flour organic
Quinoa - Red organic
Quinoa - White organic
Raisins organic
Red Beet Powder organic
Reishi Mushroom Powder organic
Rhodiola Rosea organic
Rice Protein - Brown organic
Rice Protein - White organic
Rice Protein Powder (Agri-Chem free)
Rosehip Powder organic
Sacha Inchi organic
Schizandra Powder organic
Sea buckthorn Powder organic
Sea Spaghetti (Irish), Raw organic
Sesame Seeds - peeled organic
sesame seeds - Unpeeled (Escoba) organic
Sesame Seeds - Unpeeled (Roasted) organic
Sesame Seeds - Unpeeled organic
Shatavari Powder organic
Shiitake Powder
Shikakai , Raw organic
Shilajit powder
Siberian Ginseng Powder organic
spinach Powder organic
Spirulina Powder organic
Spirulina Tablets 250 mg, Raw
Stevia Leaf Powder
Suma Root Powder, Raw
Sunflower Seeds organic
Tribulus Terrestris Powder, Raw organic
Triphala Powder organic
Tulasi Powder organic
Vanilla Bean Powder, Raw organic
Vanilla Powder organic
Wakame (Irish), Raw organic
Walnuts - Light Halves organic
Walnuts - Pieces of organic
Walnuts organic
wheatgrass Powder organic
Whey Protein Concentrate - 70% organic
Whey Protein Concentrate - 80% organic
Whole Hemp Seeds organic
Xylitol
yacón Root Powder, Raw organic
yacón syrup 250 ml / 330 g, Raw organic