Company
Our company DERMASAL develops and sells a variety products for health and beauty. Products are made by European standards of beauty industry. We believe that our mission is to respond to the trust and needs of customers by the total approach of providing high quality, high function tablets and capsules as well as the design, development, manufacture.

We have GMP Certifications with MHRA audits; Automated statistically-controlled operations; ISO 9001 compliance; Disciplined Quality Assurance monitoring; Clean room policies and procedures; Trained and Competent professionals and technicians, trained sales and customer service. BRC and HACCP systems.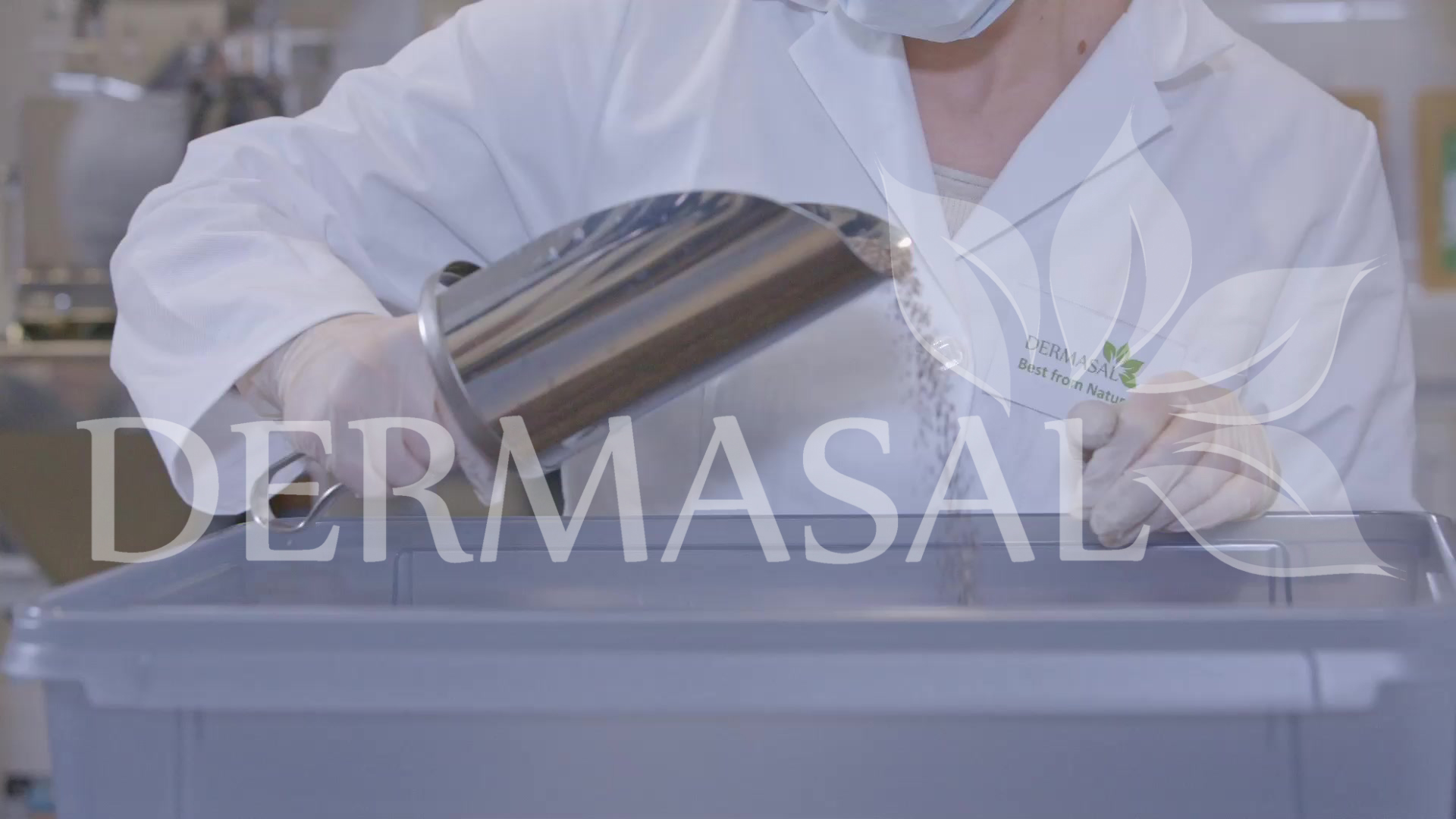 Dermasal welcomes specialist audits from our clients and independent external testing. All our products are manufactured to the highest possible standards and we operate a comprehensive quality management system. We also manufacture to the principles and guidelines of the Good Manufacturing Practice (GMP) and are certified by Informed Sports.

Our manufacturing facility is regularly tested for WADA banned substances to reduce the risk of contamination in your products. At Dermasal, we are very proud of the consistent quality in all our products and our advanced manufacturing facility. We constantly look at ways to improve this rapidly developing industry. By working to a recognisable standard such as GMP we aim to be at the top of giving our customers absolute confidence, and we continually deliver on our promises.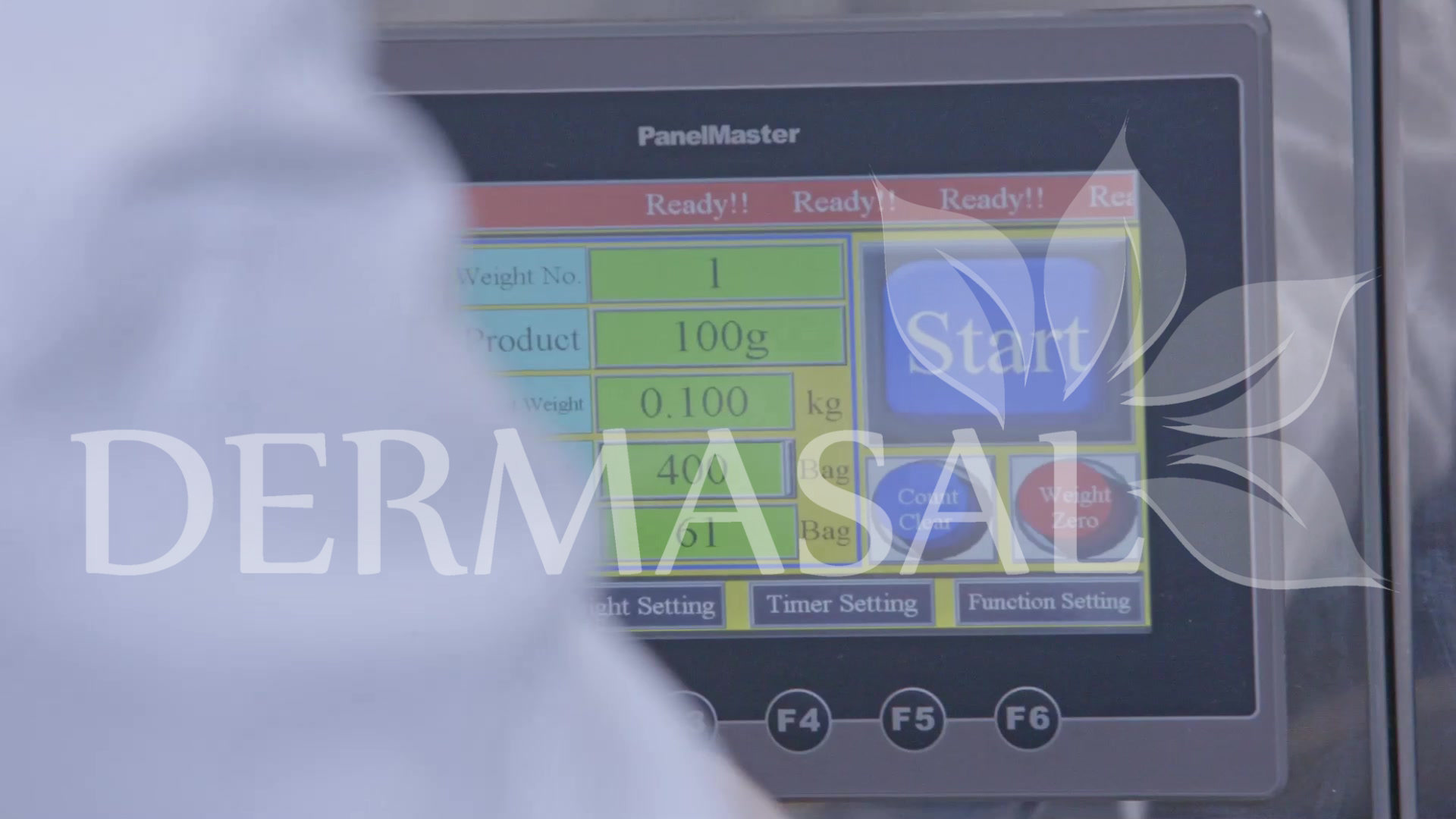 We have streamlined our manufacturing process and improved both the quality of our product and the efficiency of our production lines. With greater control over all aspects of the business, we can monitor each function as it moves through the manufacturing and packaging process. This has enabled us to produce a higher quantity service, in a cost effective way so that our customers can benefit from the progress we have made.

Our manufacturing facility is equipped with the latest tablet compression and encapsulation machinery. Product testing, blending, dispensary and packaging are all done on site within our extensive cleanroom facility.

In 2013 we further extended our manufacturing capabilities to include tablet coating, powder filling, sachet filling and blister packaging to meet growing customer demand. We have the capacity to fulfil all types of manufacturing requests while providing a superior level of quality unmatched by our competitors. Dermasal have the expertise and knowledge to develop and up-scale difficult formulations to reach commercial markets.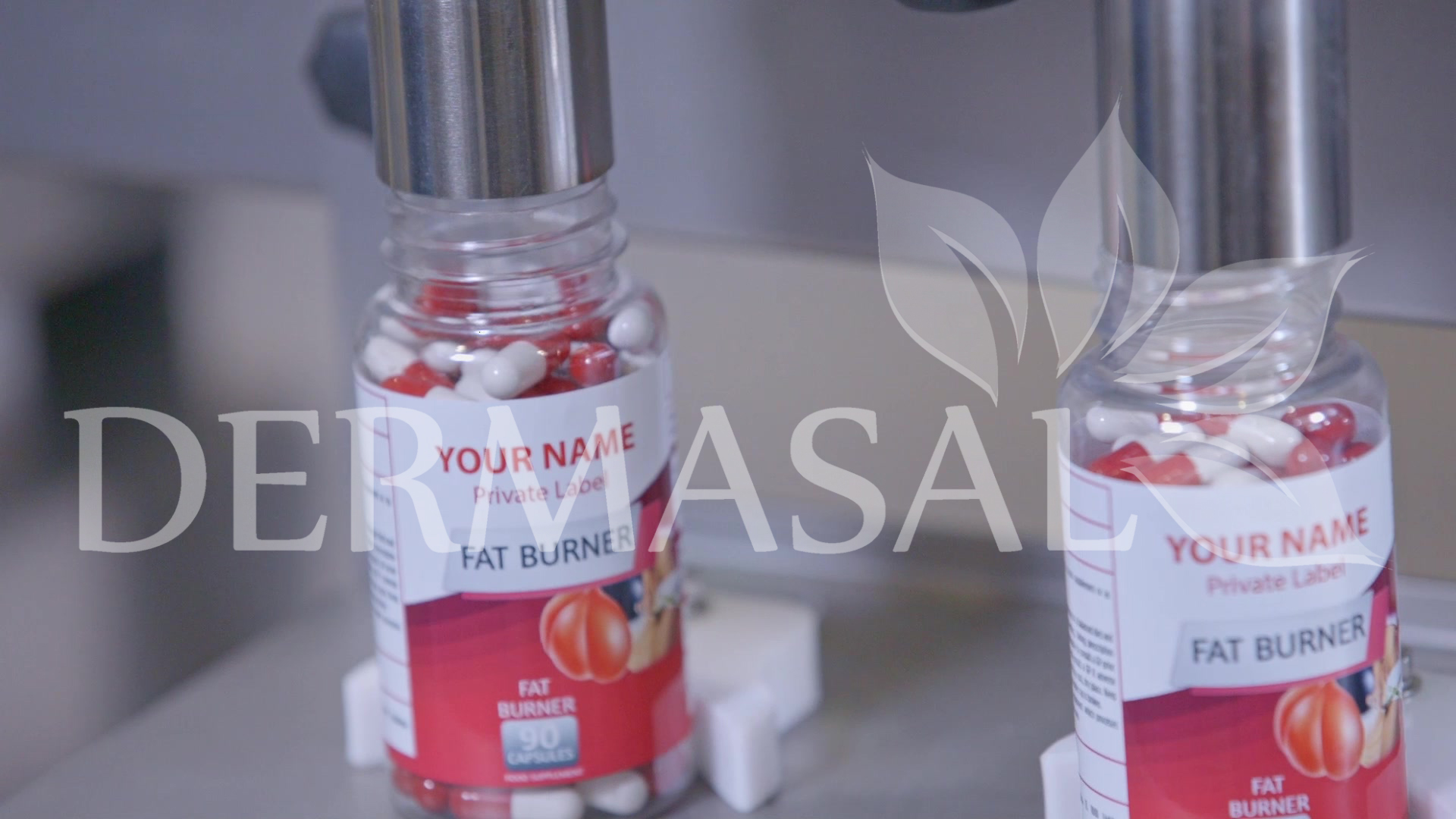 Our expertise comes from the experience!

We have the capability for private labeling supplements, organic food and cosmetics. We know how important your brand is and we can help you Provide custom solution for your business.

Our Other Benefits are:

- By Contacting us You Will be able to the things you can not do with other companies Such as HAVING lower minimums.
- With branding your own company and the Private Label Supplement market using DERMASAL products, you can become a top 10 competitor
- We follow all guidelines to ensur the safest and most accurate product for you and your Customers
- We assist you and getting your custom formula developed
- Our designers and printing systems Will help you with the Private Labeling of your product and your brand

So if you are looking for a nutritional supplement supplier, with the experience and knowledge to support Each step of Developing your brand PLEASE CONTACT US . We can offer support services than many other suppliers! We Help You Build and Grow a Successful Business.